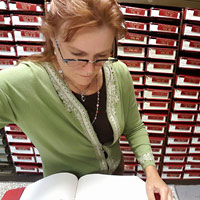 New York Real Estate License: 10491206841
Connecticut Real Estate License: REB 0757762
CLICK TO READ REVIEWS ON ZILLOW
---
Bonnie Sue Bevans, Owner/Broker
"Together We Make It Happen."
Real Estate Broker CT & NY
BRealEstate.net LLC
29 Maple Street
Kent, CT 06757
What makes me, Bonnie Sue Bevans stand out from the rest:
My honesty and creativity
Thinking outside of the box
Looking out for my clients best interest
Understanding Real Estate from the ground up.
Knowing the difference between a cesspool, septic, sewer, public and private wells, romex, verses fuses, etc.
What steps it takes to build a home, develop land, sell and buy Real Estate.
My goals as a Broker is to listen to my clients, understand their needs, likes and dislikes, explain and guide them through the real estate process and work steady to close the deal. Meeting new buyers and sellers and getting to know their needs and must haves, brings me joy that they have trust in me as I treat them as trusted friends. Helping clients locate real estate, opening doors, researching, writing up contacts, negotiating, walking trough building and land inspections and discovering ways to make their home dreams come true is not work, it an enjoy able job for me.
Let's work together to buy or sell real estate. Together, we can also share our knowledge and stories of Litchfield & Fairfield Counties, their history, legends/myths, rolling hills, hidden gems, swimming holes, hiking and biking trails, galleries, restaurants and more.
---
Contact Details
Office : Buzz Me: (860) 927-1819
Mobile : Buzz Me: (860) 927-1819
---
Send a Message